I know we seem to be in the midst of a very chaotic time, and in these moments it is often hard to know what to think, what to do, or how to get centered in ourselves.
This is especially true when we turn on the news, hoping for information, and find ourselves caught in the maze of uncertainty, fear and survival. And of course we are getting all sorts of information on the internet, some real and some not; some with wild claims of conspiracies, all the way to those who are convinced this is the End of the World.
So how can we deal with this assault to our emotional bodies and collective consciousness?
First, we should take a step back and realize that "This too Shall Pass." It's just a season in our lives.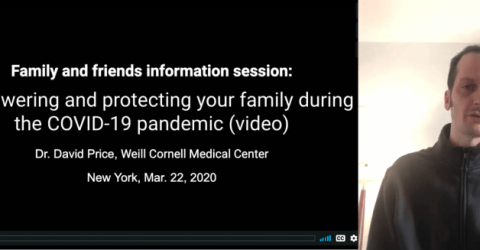 Dr. David Price of Weill Cornell Medical Center in New York City shares information in a Mar. 22, 2020 Zoom call with family and friends on empowering and protecting families during the COVID-19 pandemic. Click to watch on Vimeo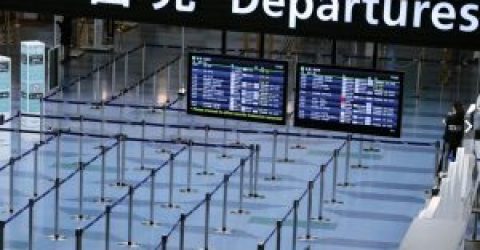 March 20, 2020 by Matt Mellen — www.LocalFutures.org
The human tragedy of the coronavirus is immense. Thousands have died, hundreds of thousands have been infected globally, and millions more have been affected. Whilst infectious disease has always been a part of the human experience, the expansion of industrial civilization has inexorably amplified the risk of new diseases.
Uncontrolled industrial expansion also dangerously heats the planet and drives the collapse of ecosystems worldwide.
Choosing to prevent anxiety during times of uncertainty, and creating stability.
By Debbie Joffe Ellis for www.PsychologyToday.com
From a Diana Ross song, you may recognize these words:
"Stop
In the name of love
Before you break my heart
Think it o-o-over…"
And right now
Let's Stop
Stop what?
Stop catastrophizing and awfulizing
Think it o-o-over.
Let's stop catastrophizing and awfulizing before we create and sink into the resultant anxiety, panic, fear, and ongoing emotional distress.
How COVID-19 is infecting our minds, not our lungs.
Samuel Paul Veissière Ph.D. – www.PsychologyToday.com
Ask yourself the following: Would you feel confident taking an over-the-counter medication if you were 98 percent sure it would work safely? Would you dare to gamble all your savings in a one-off scheme in which you had a 98 percent chance of losing it all?
The coronavirus is a similar no-brainer. As a generic member of the human species, you have about the same odds of dying of the coronavirus as winning in the gambling scenario. These are overall rates, meaning that unless you are already in very poor health, are very old, or very young, the odds for you are much lower. Or next to nil.