A teenager who rescued a bumblebee says it's now a loyal pet, following her everywhere, and even sleeping in a jar by her bed.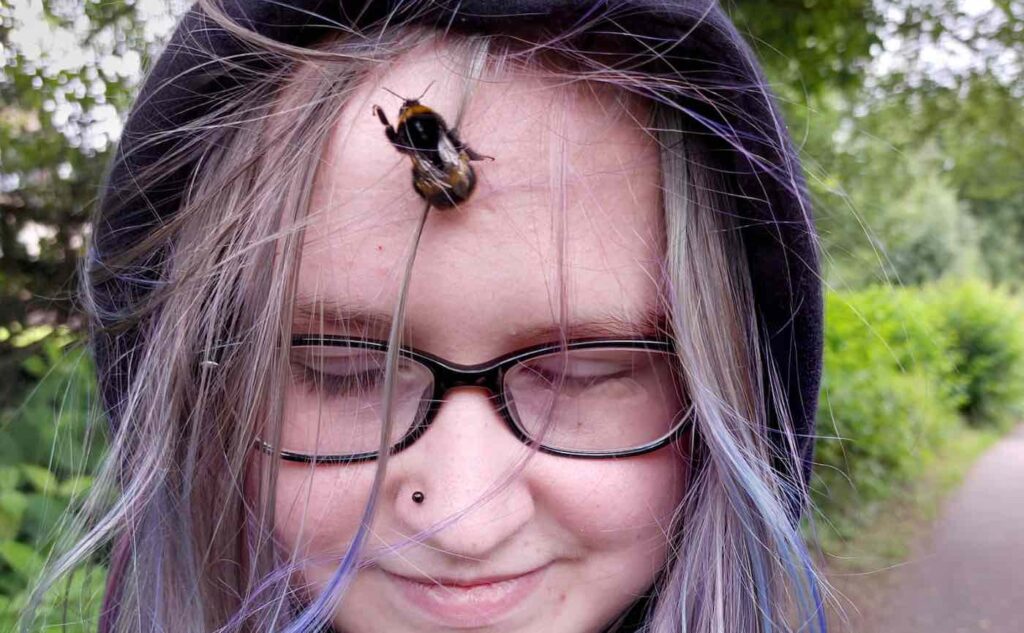 By Good News Network – Aug 22, 2021
It all started two weeks ago when Lacey Shillinglaw, 13, spotted the large bumblebee lying in the road while walking her dog. She scooped up the bee and noticed it had a crumpled wing.
She tried to put it in a safer spot, on some flowers in a nearby park, but it refused to stay put, buzzing back over to Lacey and crawling all over her, and after an hour she gave up and headed home with the creature perched on her shoulder.
Despite repeated attempts to leave the insect outside, the buzzy friend has refused to leave Lacey's side. Now recovered and named Betty, it follows her to the shops and even stayed with Lacey during games at the bowling alley with 14 friends.