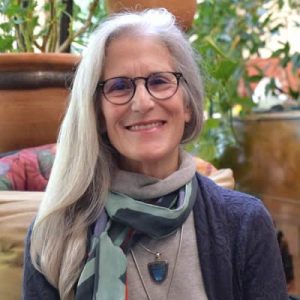 J. Zohara Meyerhoff Hieronimus is an award winning radio broadcaster, author, social justice, environmental and animal activist. She is a pioneer in holistic health care as founder of the Ruscombe Mansion Community Health Center in Baltimore, MD in 1985. Zoh has been called a visionary and futurist and is as well, a trans-species telepath who communicates with animals both wild and domestic. Zohara is well known for her participation in consciousness studies, the spiritual science of self mastery as described in kabbalah, and is a broadcasting personality hosting numerous radio shows over the past 30 years continuing with her husband Dr. Bob, to host 21stcentury radio since its founding in 1986. Zoh is author of Kabbalistic Teachings of the Female Prophets, The Seven Holy Women of Ancient Israel, Inner Traditions International, June 2008. Sanctuary of the Divine Presence, Hebraic Rituals of Initiation and Illumination, Inner Traditions, 2012. The Future of Human Experience, Destiny Books 2013. White Spirit Animals, Prophets of Change, Bear & C0.2017.
As Founder and Executive Director of the Ruscombe Mansion Community Health Center, which has since 1984 served East coast clients with holistic health care services and programs, Zohara received The Garland of Excellence Award in 2005 from a Sir Paul McCartney sanctioned Charity, the Garland Appeal.
In 2010, Zohara was awarded a Doctorate in Humane Letters from Saybrook University stating that "she represented a substantial body of work and high achievement in disciplines that embrace our values and principles.
In partnership with her husband (see www.21stcenturyradio.com), Robert R. Hieronimus, Ph.D., Zoh has since 1977 participated in numerous projects in Egypt, Israel, Great Britain, and the United States. A student of Chassidut and Kabbalah, Zohara is a women's instructor on the inner teachings of the Alef- Beit, (the Hebrew alphabet), and the Kabbalistic Tree of Life as seen through the lives of the seven prophetesses of Israel.
In 1990 Dr. Bob and Zoh incorporated Hieronimus & Co., Inc. to serve as a media research service, providing story and guest ideas and materials to television, newspapers and radio worldwide. Their work has been featured on ABC World News Tonight, ABC Radio, ABCNews.com, CNN, C-SPAN, PBS, The Larry King Show, Strange Universe, and in dozens of leading publications like The Wall Street Journal, The Washington Post, The New York Times Magazine, The Chicago Tribune, The Boston Globe, The San Francisco Chronicle, The Dallas Morning News, The Denver Post, The New York Post, and The Baltimore Sun.
Zohara hosted the longest aired 'whistle blowers' radio program in American broadcast history The Zoh Show (1992-2001).
With life long participation in the esoteric sciences, global economics, and leading edge research, Zohara currently co-hosts 21st Century Radio airing on WCBM 680 Baltimore. Her artwork has been featured in public shows and her digital photography is archived on-line in various forums.