In fishing lore, tall tales abound. Whether it's 'the one that got away' or 'the one that jumped right into the boat,' pretty much every story involves a fisherman catching a fish—not the other way around.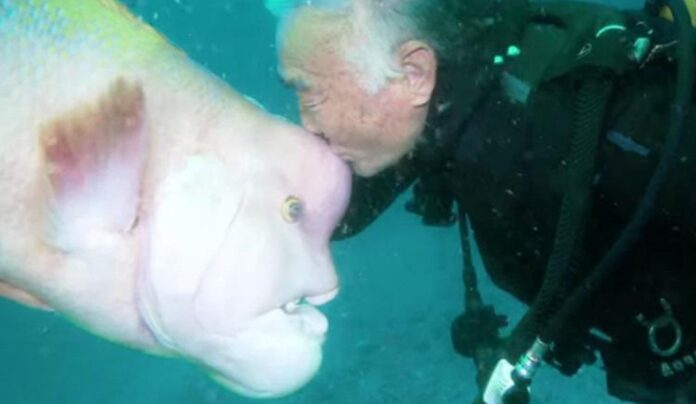 May 6, 2021 — ByJudy Cole for GoodNewsNetwork.org
But in a plotline straight out of Disney, an adorable aquatic denizen of Japan's Tateyama Bay has captured one man's heart in a friendship that's lasted close to three decades.
Yoriko, an Asian sheepshead wrasse (kobudai in Japanese), first met scuba diver Hiroyuki Arakawa nearly 30 years ago when he was supervising the construction of an underwater Shinto temple gate 56 feet beneath the surface of the bay.
Arakawa started diving at the age of 18. Now 79, he still loves his sojourns in the deep water. His longstanding kinship with Yoriko is certainly one of the highlights.