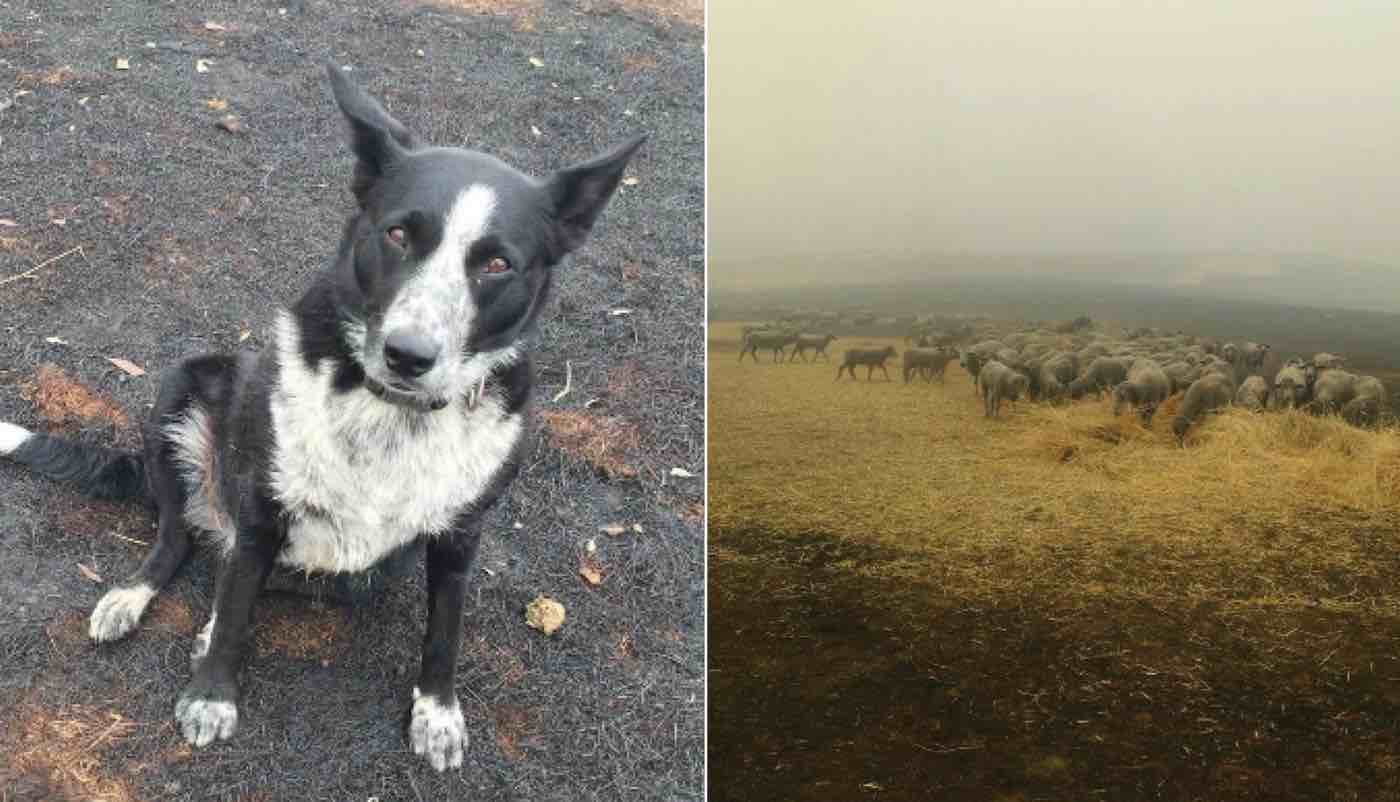 By McKinley Corbley – Jan 13, 2020 for www.GoodNewsNetwork.org
This courageous pup is being credited for saving an entire flock of sheep from impending bushfires in Australia earlier this month.
On New Year's Eve, Stephen Hill saw the wildfires approaching his sister's farm in Corryong, Australia sometime around 4:15AM.
Hill and his 6-year-old pup Patsy then rushed over to the farm, hopped onto a 4-wheeler, and rode out to where the sheep were wandering the fields.
RELATED: Here Are a Dozen Different Ways the World Has Rallied Behind Australia During the Bushfires
Quick as a flash, Patsy rounded up the herd and ushered them into a barn while the owner of the farm fended off the flames with a tractor and water pump.
Thanks to Patsy's quick actions, almost every single one of the roughly 220 sheep were saved from the fires.
"If you haven't got a good dog, you can't do so much with the sheep," Hill told NBC News. "They're really difficult to move in any way, shape or form unless you have a good dog."
Since Patsy's heroic story has been shared across international news outlets and social media, her owners have started an Instagram account for the terrier-shepherd mix—and it has already garnered several thousand followers.
Thankfully, Australian meteorologists are hoping that this week's forecast for upcoming rainfall will help bring a much-needed break to the province's bushfires.