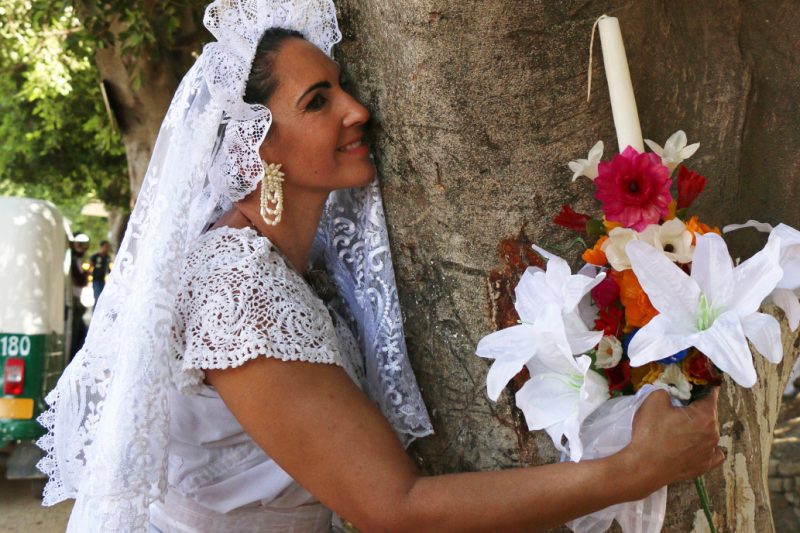 Women in Mexico are going out on a limb to help save the forest.
A group of female activists in Oaxaca, Mexico, held a mass marriage ceremony where they each wed their own splintery groom to draw attention to illegal logging – a serious and devastating problem in the country.
Around a third of Mexico's land is covered by forest. Oaxaca is one of five states hit hardest by deforestation, mostly caused by criminal groups, Metro reports.
The women are trying to take a stand against the practice and are hoping the mass marriage will get people more involved with saving the woodlands.