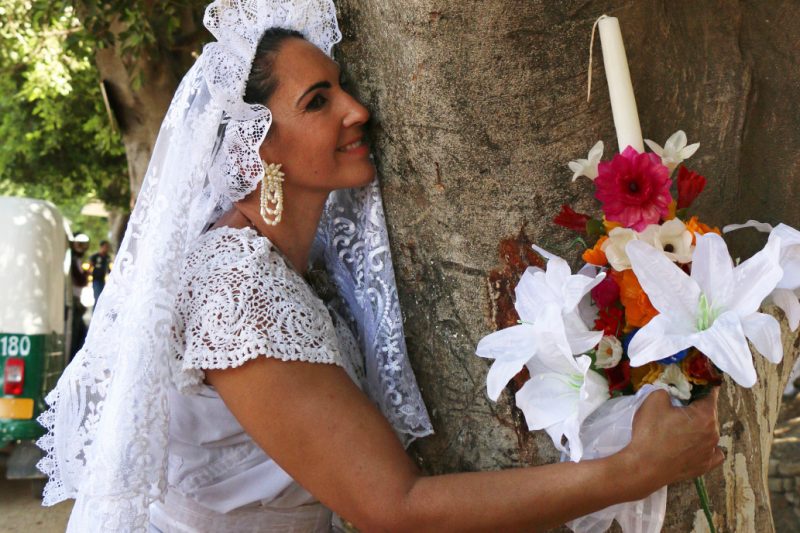 Women in Mexico are going out on a limb to help save the forest.
A group of female activists in Oaxaca, Mexico, held a mass marriage ceremony where they each wed their own splintery groom to draw attention to illegal logging – a serious and devastating problem in the country.
Around a third of Mexico's land is covered by forest. Oaxaca is one of five states hit hardest by deforestation, mostly caused by criminal groups, Metro reports.
The women are trying to take a stand against the practice and are hoping the mass marriage will get people more involved with saving the woodlands.
"Marrying a tree is a way of protesting, to say that we need to stop exterminating Mother Earth every day, every minute, every second," Dolores Leycigi said, Yahoo Lifestyle reports.
Though the ceremonies conducted during the "Marry a Tree" event are not legally binding, as trees cannot consent to marriage, the union is still a serious commitment to some.
"I thought it was very interesting that we have a commitment, not only with this tree, but with all of nature," Leycigi said. "I thought about how much we've already damaged nature, so I decided to come and get married."
The tree marrying ritual began by an organization, Bedani, as a way to give thanks to Mother Earth for what is provided. The ceremony then turned into a symbolic wedding influenced by Incan customs.