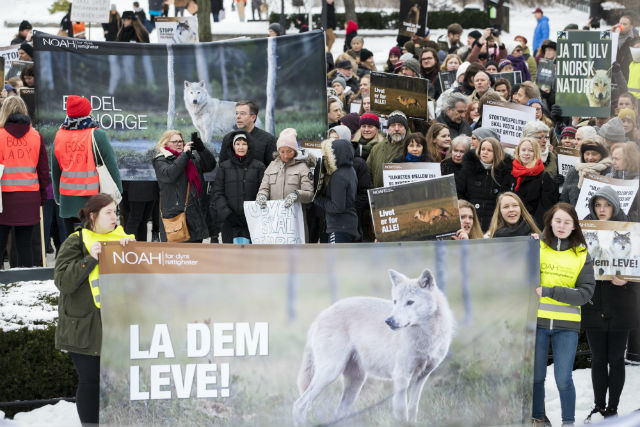 Animal rights activists in Norway have begun boycotting local sheep meat in protest at a new round of licensed wolf hunts planned for this winter.
More than 800 Norwegians have joined the Facebook Page
Boikott konfliktkjøtt
(Boycott Conflict Meat), which aims to pressure farmers to accept that the predators have a right to share Norway's outdoor spaces with their flocks.
"I boycott sheep meat and know many more people who doing the same," Geir Lorentsen, a local politician in Enebakk, south of Oslo, told Norway's state broadcaster
NRK
.
"I want the sheep industry to recognize the need for viable populations of predators in Norway."
Norway's authorities ruled before the summer that up to 12 wolves could be shot outside the so-called 'wolf zone', as well as three wolf packs inside the zone.
Licenses will be issued for over 25 wolves to be shot in the counties of Hedmark, Akershus and Østfold.
Over 20 organizations have protested the decision, while farmers' organizations believe even more wolves should be shot, with the case to be heard on 22 August.
On the Boycott Conflict Meat page, wolf rights campaigners argue that the hunts are unnecessary. One post claims that of the 100,000 sheep found dead out in the fields in Norway every year, more than 90 percent die from illness or for other reasons unrelated to wolves.