All of us took part in selecting the vegetables to plant. Leydin and Dale prepared the beds and planted the seeds and young organically grown plants.


The perennial garden shown above is planted with seed. The north south axis is the true compass axis of our land.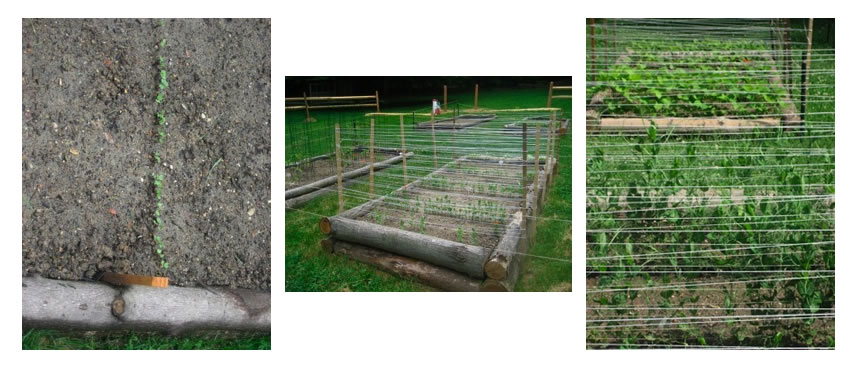 The first seeds to sprout in May were the radishes and the beans. They quickly needed trellises, seen here in early June. The beans (late June), begin to be ready for ongoing summer harvest.
The Spring of 2009 in Maryland had so much rainfall and so few days in a row of full sun, that as of the beginning of July, the garden tomatoes are quite thin and sparsely fruited, most of the perennials had not grown into plants and the corn was dwarfed, uncommon for Maryland. What have thrived are the legumes; peas, beans, soybeans and potatoes. They seemed to love the rain and cooler than normal spring. What July and August have to offer, remains to be seen.